Monday Closed
Tuesday 10am to 6pm
Wednesday 10am to 6pm
Thursday 10am to 8pm
Friday 10am to 6pm
Saturday 10am to 4pm
Sunday Closed
LATER APPOINTMENTS AVAILABLE BY REQUEST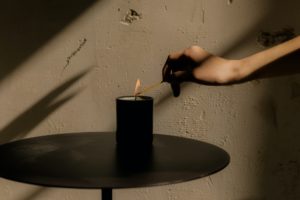 Wellness Services in Somers, NY
Jennifer Tillson, FNTP
Jennifer is an amazing woman who can help with all your nutritional needs. She will be providing nutrition services for you! Her services are full range including; virtual consults, weight optimization, assessing for nutritional deficiencies, and hands-on functional assessments.
Initial Package: $125
This package includes a thorough review of your prior health history, a questionnaire to help assess any potential nutritional deficiencies, and an analysis with personalized lifestyle and supplement recommendations.
Two Month Package:
This package includes everything from the "Initial Package" plus four 30-minute deep dive sessions with Jennifer (in-person, phone, or Zoom). These sessions will occur once every 2 weeks and cover how to optimize your nutrition, create real habit and lifestyle change, discover healthy food swaps, quality food sourcing, non-toxic cookware, and more. You will also receive a re-assessment at the completion of the two months to see the progress you've made.
Two Month Full Spectrum Package:
This package includes everything from the "Two Month Package" plus a full body, 2 hour functional evaluation by Jennifer. This is a head-to-toe in-person evaluation which involves testing the various systems and organs of the body and identify those which may be experiencing stress. Jennifer will also test certain supplements during the session to determine if they are compatible with your body. You can walk away from this session knowing exactly what your body needs to thrive.
Joelle Letta Personal Training
1/2 Hour Sessions:

Single Sessions: $50.00 
6 sessions: $285 
12 sessions: $550

55min Sessions

Single Session: $75.00 
6 sessions: $432
12 Sessions: $840

*All personal training packages expire 6 months from the date of purchase. A 24-hour cancellation notice is required to avoid being billed for a session.
Hypervibe Weight Loss And Drainage Programs
Experience the scientifically supported benefits of Whole-body Vibration Therapy. Improve your health using innovative technologies and low-impact training.Whole Body Vibration is a unique way of increasing the amount of gravity acting on your body, or as we like to call it, Vitamin G. The upward movement of the platform causes the body to accelerate upwards. Whole Body Vibration creates an effect similar to the elevator moving upwards, it's as if your body just became heavier. You feel this acceleration as a force on your body, a force called G-force, which is adding to the force of gravity pulling you toward the Earth.
Where conventional exercise has failed, researchers at the European Space Agency have successfully used Whole Body Vibration to completely prevent the degeneration in bone and muscle during prolonged weightlessness by using Whole Body Vibration.
G-force is the most important factor when it comes to stimulating the body to improve with Whole Body Vibration. If you want maximum results with minimum time and effort your aim should be to use the highest G-forces you feel comfortable with. There are many secondary benefits of Hypervibe such as; Destabilization & Stimulation of muscle reflexes, Muscle Pumping & Fluid Movement, Mobilization of joints & Muscles, and Rapid Heating of Joints & Muscles. 
Reiki 
Reiki is a hands-on holistic system for balancing, healing, and harmonizing all aspects of the person connecting the body, mind, emotions, and spirit. Reiki encourages deep relaxation and the release of stress and tensions, allowing for awareness and spiritual growth. Reiki can bring comfort and help to those suffering from a range of both physical and psychological conditions. Although it should not be considered a cure or substitute for medical treatment, it provides support and enhances other forms of treatment and helps alleviate side effects. Sessions can range from 30 – 60 minutes and clients are known to experience feelings of peace and radiance.

Meditation Classes at Bové Spa
We offer a space to host meditation classes and also offer virtual guided meditation classes. Meditation is "a set of techniques that are intended to encourage a heightened state of awareness and focused attention."
Hot Tub
The potential benefits of using a hot tub vary from person to person. Much depends on your overall health and how you use it. Some of the immediate benefits you will feel include, stress relief, muscle relaxation, better cardiovascular health, better circulation, and burn some calories. 
Infrared Sauna
Infrared saunas use infrared light to heat your body while the air around you stays unchanged. There are many benefits from using an infrared sauna, some are immediate and some are long-term after your session.
better sleep

relief from joint pain such as arthritis

help for people with chronic fatigue syndrome
Steam Shower 
Using a steam shower is very easy and requires little to no effort at all. It's as simple as stepping into the shower, turning the steam on and sitting back to relax.While you are relaxing, the benefits listed below start taking effect immediately. Right from the first steam session. Once you are finished, have a quick cold refreshing shower and you are ready to continue with your day. It's so simple!
improves skin

aids in weight loss by boosting metabolism

Improves respiratory health by reducing inflammation & relieves effects from asthma & softens airways to get rid of any congestion