Monday: Closed
Tuesday: 10 am to 7 pm
Wednesday: 10 am to 7 pm
Thursday: 10 am to 8 pm
Friday: 10 am to 6 pm
Saturday: 10 am to 4 pm
Sunday: Closed
LATER APPOINTMENTS AVAILABLE BY REQUEST
*Cancellation policy: we will be charging $100 per person for any cancellations that fall under 24 hours and no-show appointments.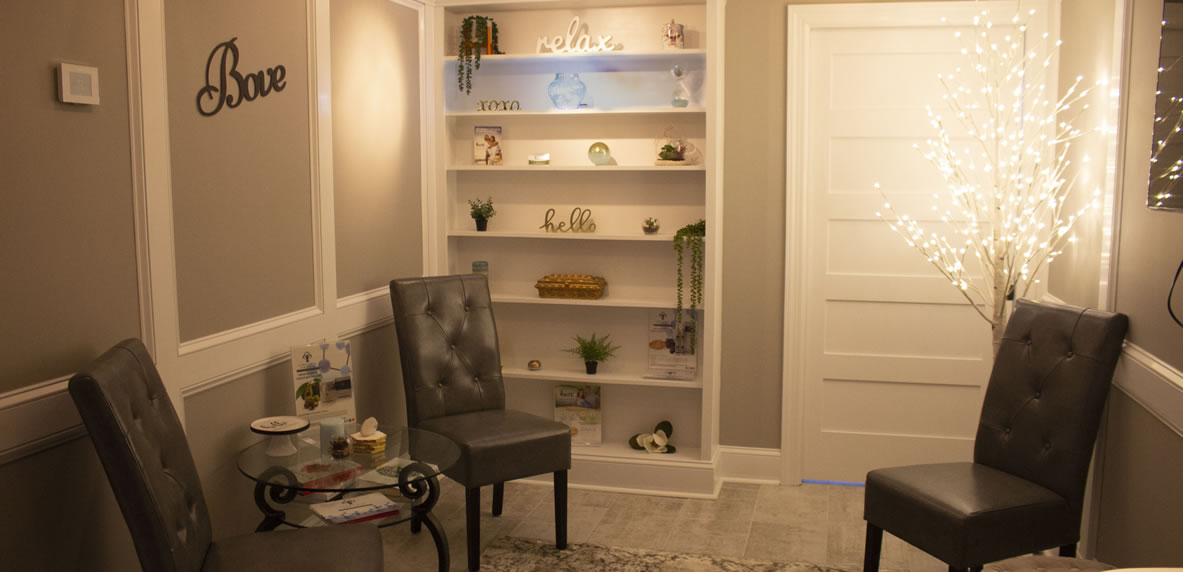 Our Mission & Story
Our mission is to care for the whole person through our wellness experiences at the spa. We strive to provide a unique experience for each client who enters our wellness center. We work to build meaningful relationships with our clients in every aspect of our business.
Co-founder Karen Merritt is a fully licensed esthetician and an insurance agent. She is currently the owner of The Merritt Agency in Somers, NY in addition to Bové. In 2015, she was diagnosed with breast cancer but successfully battled it to remission with the support of her daughter Abigail and her partner John. Karen's experiences with cancer inspired her to take on new adventures. John, Karen, and Abigail decided to dedicate this new chapter of life to making a difference in others' health and wellness. Her daughter, Abigail Bove Merritt, is a Fordham University graduate. Abigail spent her years at Fordham studying business and psychology.
Abigail strives to follow her mother's footsteps in the entrepreneurial world and will begin her own projects soon! In their free time, this mother daughter combo loves to travel, cook and take long walks with their two puppies. The name "Bove" is Abigail's middle name as well as her grandmother's maiden name from Italy. The name holds a special place in their families hearts and was the perfect fit for the wellness center.
This mother-daughter-run business offers treatments that will enhance your life with physical and wellness effects while boosting self-esteem. Bove Spa & Wellness is committed to being in your corner and helping you feel your best self.